20 juin 2020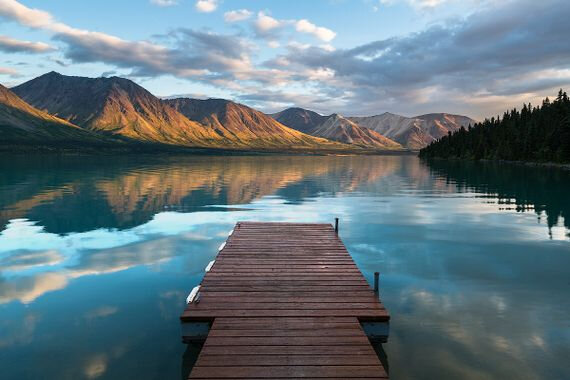 Hi, how are you guys? Today I'm going to speak to you about my travel at Lake Clark.
The last month, I left with my mom in the United States to visit one of their wonderful natural parks. After about 23 hours of planes, we arrived in a magnificent place, covered with mountains, forests and a magnificent lake; The Lake Clark. This first impression was amazing. We were in shock.
The day after your arrival, mom and my rushed to hike around the lake. We are very lucky, we have seen grizzly. The more days passed the more we saw new species, likes black bears, moose, caribous…, it was wonderful.
What I liked most was our hikes with our cameras allowed us to capture each landscape or animal. Conversely, what I didn't like was seeing a huge amount of plastic lying on the floor.
This experience made me aware of the role of natural parks. They help preserve nature. I also realized that Man is a wolf for Man.
Bye, see you soon!
Yasmine Chekhemani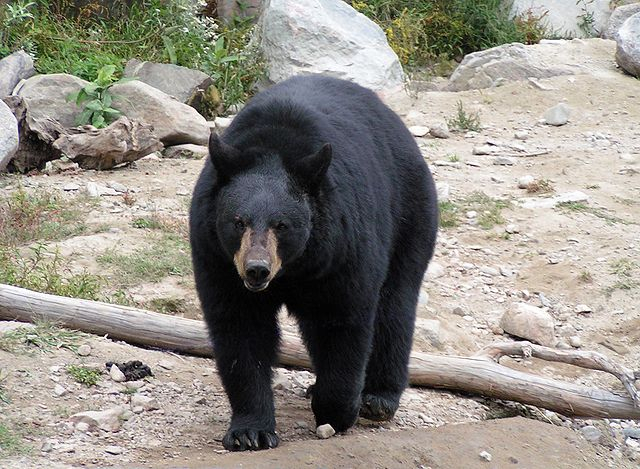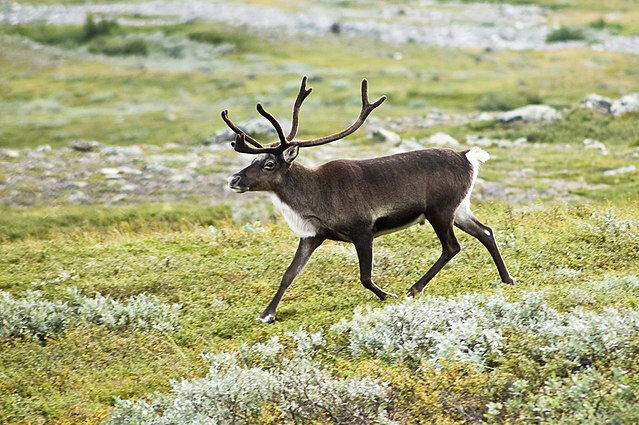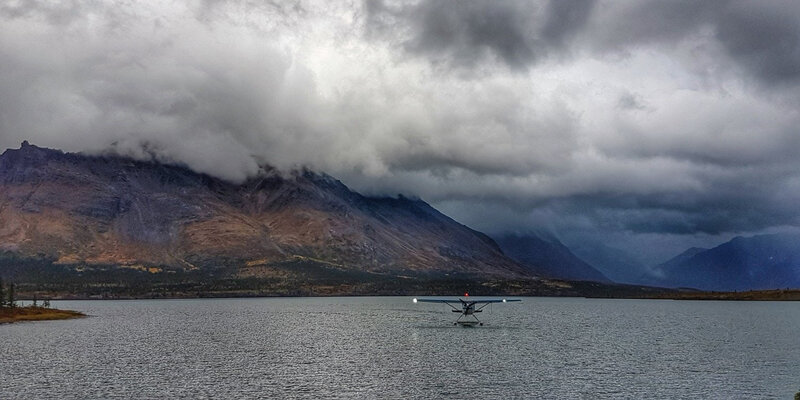 19 juin 2020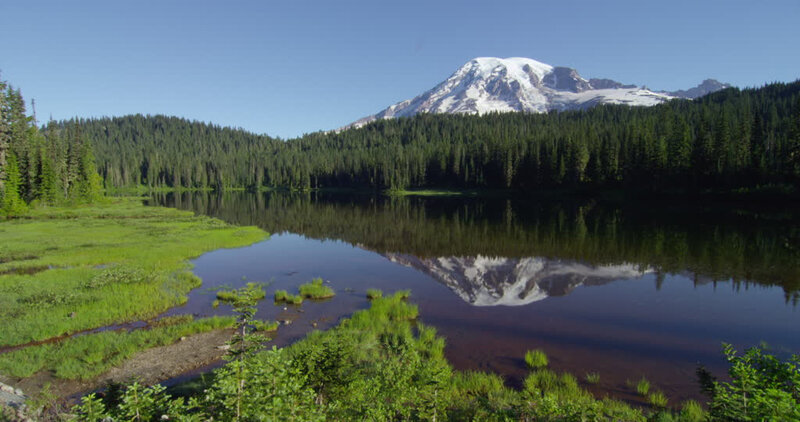 Hi!! What's up? A few weeks ago, I went to Mount Rainier National Park with my cousin for one month. The landscapes were amazing.
Lakes, waterfalls, forest, streams, volcano ... floral diversity was important in the park. Like the diversity of wildlife, where we saw a grizzly bear, beavers, a mountain goat, an elk, ... It was really wonderful. After a day of hiking, we camped in a tent, we were tired but we could hear an owl, it was amusing.
During a campfire with a ranger and marshmallows, we learned that Mount Rainier is at risk of eruption and mudslides could destroy habitable places like some neighbourhoods in Seattle.
Indeed, this experience was really enriching for us. We have to be careful and be respectful of our nature, of our world. It's a necessity for our common future.
That's it! It will be a trip I will never forget!
I hope you liked this article and that I made you want to come and visit this wonderful park! I'm coming back soon to tell you about my next trip. See you!
Lise
10 juin 2020
HI GUYYYYYS !
So as you may already know, I just came back from my well deserved vacation with my buddy. We were in North Cascade National Park. Let me tell you, it was awesome ! I never thought I could have so much fun in a National Park. I don't even think I really have a bad memory of these holidays...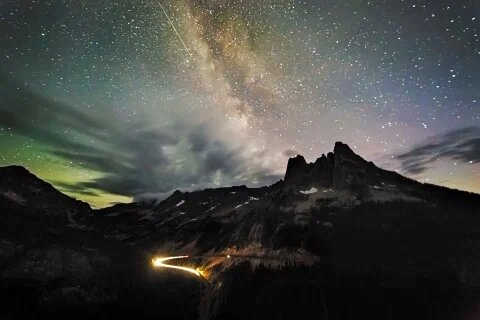 So basically we camped one week in the middle of the nature (it was kinda scary though) there were a lot of weird sounds during the night. Then we stayed in a renting house for 3 weeks, a little further from the lake (not gonna lie, I was glad to have a comfy bed again.)...
Still, I really liked being in a tent, I think the camping week is where all the best memories took place, even though it hurt my back and it was cold. The best evenings were when we were at the camp. First the view was breathtaking, watching the sunset was very satisfying, it was so colorful and it reflected itself on the lake with some sparkling touches. Moreover, we made fire camps (safely, very near the lake, with lots of rocks and a full bottle of water at hand), we melted marshmallows which we put on crackers with chocolate (yummy). We watched the stars, I think I have never been able to watch the stars so well before ! I took a lot of pictures of them (it took me three days to figure out how to put my camera on night mode).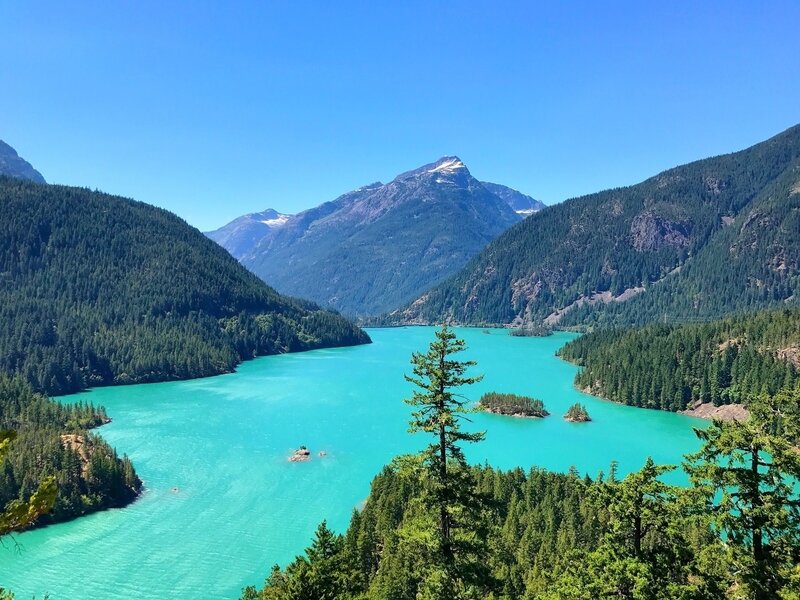 When we were there, a Robinson's soul came out of nowhere to possess us ; we were very motivated to do everything by ourselves, we went exploring, climbing, discovering.... I fell a lot of times (I have a lot of bruises) but it was worth it because we saw a lot of wild animals ! We went fishing, very confidently, thinking it would be a great way to eat food Mother Nature provided us.....well we came back empty-handed, but at least we tried.
I think being there, cut off from the world, helped me refocus on the important things. Not having internet access made me feel bad at first, but...then I just didn't care. This quality time I had with my friend and the wilderness was really relaxing and healthy.
I guess sometimes we just need a break!
Maylis
09 juin 2020
I find it hard to believe that such a stunning splendid place can exist. I was just stunned when I stood at the top of the Half Dome, 1440 meters above the valley. I had to deserve the view but once there, although I couldn't feel my legs anymore, the landscape made me forget my pain. You just can't imagine how unique it is. If you haven't already guessed the place I'm talking about, I can help you. If I add some words such as mountains, forests, bears and California, United States of America… Do you get it ?
Yes indeed, I went to Yosemite National Park ! What a pleasant destination… I'll try to present it to you in order to make you realize how much you need to go there.
As a globetrotter, I have visited many places around the world. I can say today that among all my trips, this excursion to one of the most famous National Parks in the USA will remain one of my favorites. Between heights, you can follow tiny waterways down the valley and feel protected like in a garden, surrounded by mountains of pale rocks. Along some craggy roads through forests or dug with tunnels in rock walls, you can find lakes of crystalline water. In this kind of wide-open spaces, it seems so large that you'll never discover all the treasures of the sites.
Nature there appears protected, almost pure, and you can find an abundance of unique fauna and flora. Some of the most famous places of the park is Mariposa Grove: there, you can walk between centenary sequoias and even go through them with your car as you can see on the archive image of 1962! (one more example of insanity on the environment, the Wawona tree fell 7 years later…).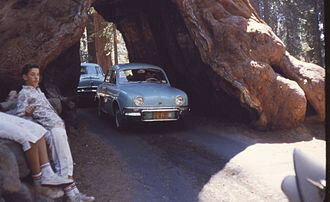 Although tourism is present in the most important places of the Park, you can meet some rangers (on the second picture) that remind people to take care of the area and are willing to help you to see some animals (I observed marmots and deers however I didn't see a black bear although I looked for one…).
If you are looking for some peaceful places to spend your holidays, although you can't leave marked paths, you still can find quiet areas and enjoy your hiking, camping or photo sessions. At the end of one boiling hot summer day, maybe after the ascension of the Half dome, don't forget to cool off at one of the many water falls of the Park: it's the perspective of an unforgettable moment!

E. Thieffry
On one normal night, I decided (on an impulse) to buy one ticket for the USA. And this is how it went.
I was determined to do it, so I bought it. For the next morning. Alone. Didn't feet like the best idea I ever had the next day, but I did it, and it was too late for turning back.
05/09/2020,10A.M (Paris Hour): I took the plane. Didn't feel great
05/09/2020, 11P.M (Utah Hour): I finally left the Salt Lake City Airport, Utah.
After one pretty good night at the nearest hotel, I took the bus to go to Bryce Canyon National Park, and I almost immediately felt something, like everything seems beautiful. Maybe I overrated it, but really, at that moment, it blowed my mind.
The Bryce Canyon National Park is this gigantic park of « giant natural amphitheaters » according to Wikipedia, but for me, it just seems like a warm paradise. The (what it seems like mountains but they're not really called mountains) mountains are colored by a strange but beautiful orange, like you never saw this tint of orange in your life before. They seem to hit the sky, imagine being next to this giant orange rock, I assure you, you feel quite small and insignificant.
The whole park is made from this kind of mountains, but each one seems unique and as beautiful as its sisters.
I need to tell you that May may not be the best period to go there, the weather was really warm and there is no fountain inside the park, but hopefully the great mountains keep you in the shade.
I stayed there for a month, and it was not long at all ! There's so much to see ! But if you spend only 1 or 2 weeks, here is what you should see: the Thor hammer (let's be honest, it doesn't look like a hammer, but it's still beautiful) , Bryce Amphitheater from Sunrise Point (my favorite moment of the day, when the sun goes down on the forest and all these peaks),and finally the hoodoo called Queen Victoria (don't know why they called it this way). You should also walk in the early morning at the highest spot in the park, the temperature allows you to stay at this height and not die, and the view is … I don't actually have words to describe it. See for yourself: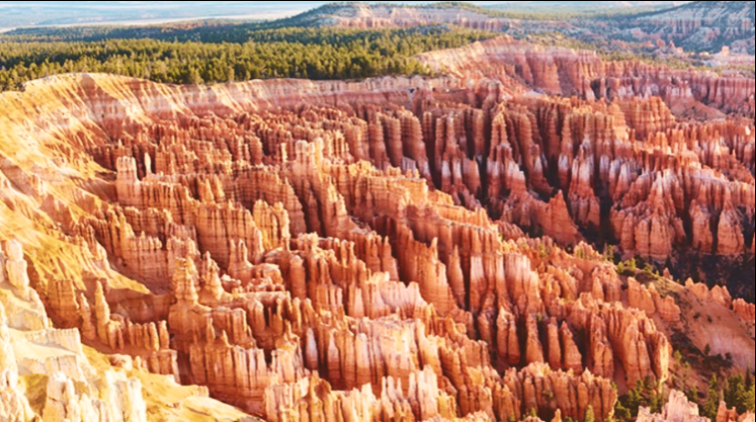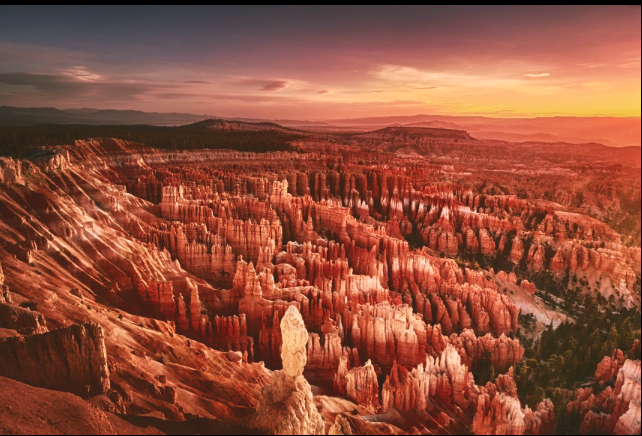 Like for other parks, Bryce Canyon National Park was built on Native American's territories, and these people have seen their lands been taken away from them, and I just want people to know before they go to this park, to be aware of the issues.
I definitely recommend it to everyone, I spent great afternoons just walking in the forest, climbing mountains, talk to the Staff (who are really nice), learning more about the fauna and the flora and I feel, after this month, so … relaxed, full of new experiences. It was the first time I have traveled alone, and being in this gigantic park on my own has really made me more confident about my abilities and I feel like I've grown up.
There is so much to say, but I just left the USA, I'm still speechless and I probably need some time to take a step back from what I lived.
Hope you enjoyed my point of view !
Clara Molina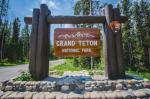 Hello everyone, I'm back !
I know what you are going to say : where did he go ?
So I disappeared for one month because I went to the Grand Teuton National Park in the United States with my brother !
(It's a French name because it was given by French Canadians.)
It was a great experience with a lot of things to do.
So one month ago we flew to the airport in Salt Lake City, we rented a car and we took the interstate 15 and then the road 191. After spending a little time in the city of Jackson (very touristic) we went, before really entering the park, to a small town with a western atmosphere...really nice especially as you know that my brother and I love westerns. (Spaghetti for ever!)
Then we entered the park and went to our hotel for the first days. We spent these days discovering the landscape and the wildlife (fauna).

During these days before going to the mountain we saw bisons and a moose ! It was the first time of my life that I had seen these animals for real.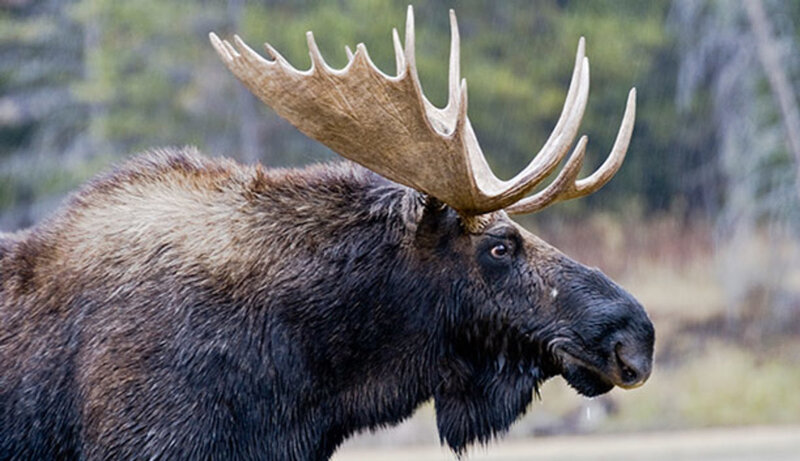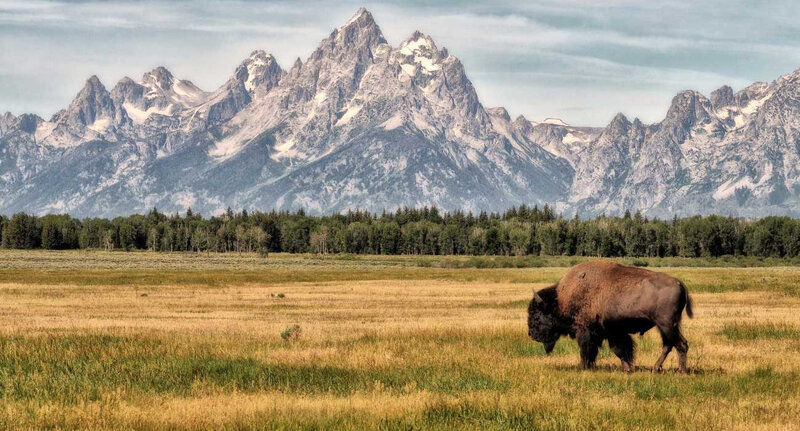 Then, of course, we did some canoeing on the Snake River with a guide (we didn't have the choice).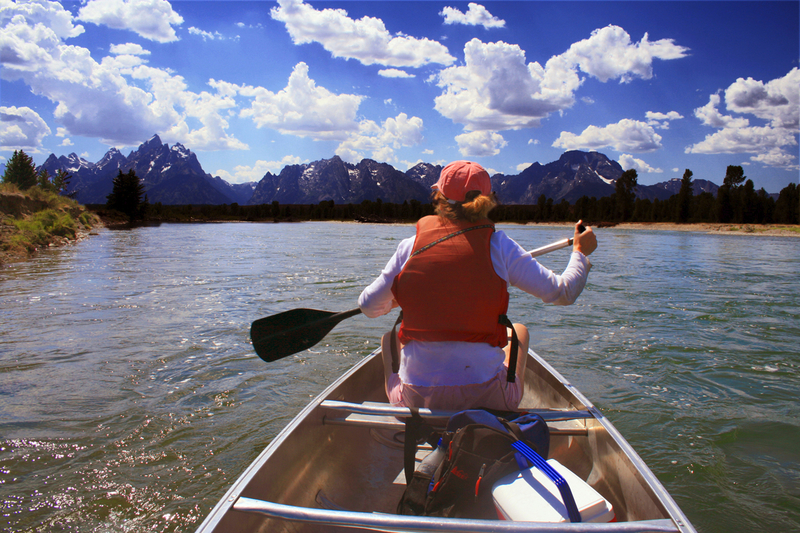 And we went fishing too with a fishing licence (I caught lots of fish) and OF COURSE we swam, the water was cold but that was cool and because we were alone in the water ! ;)
Then we reached the next step of our trip : we took a hiking trail to go to the mountains, we had a licence to camp because we walked for 3 days to go there, vehicles are not allowed everywhere (luckily for the animals). A little while after we had started climbing the mountain, my brother asked me to take a picture of him and of course it was above the void!
And on the way back to the parking area where we had left our car we saw a grizzly fishing in a little river. It was impressive ! But unfortunately I didn't have time to take out my camera...to photograph the fish!
To conclude I would like to say that it was an incredible experience and I highly recommend this trip. It's a very good thing to have access to this kind of places to see nature and animals that you can't see everyday.
See you for my next post !
(Odysseas Conseil)
08 juin 2020
National Park
A month ago, we had the pleasure to start the visit of a very special venue.
As tourists in the USA, we felt like we had to go on a roadtrip around one of the country's world famous national parks. These kinds of places are very unique, and since we both love nature, discovering new landscapes and challenging oursleves, a national park seemed to be a must-see.
However, we didn't want to go to a place where we wouln't be surprised, we absolutely cared about being amazed, so we decided to try something a little more exotic than just moutains and forests (not that there is anything wrong with moutains and forests).
We went to the America's Everglades, Florida, also known as the largest subtropical wilderness in the United States. Being there really felt like we had been transported into the jungle !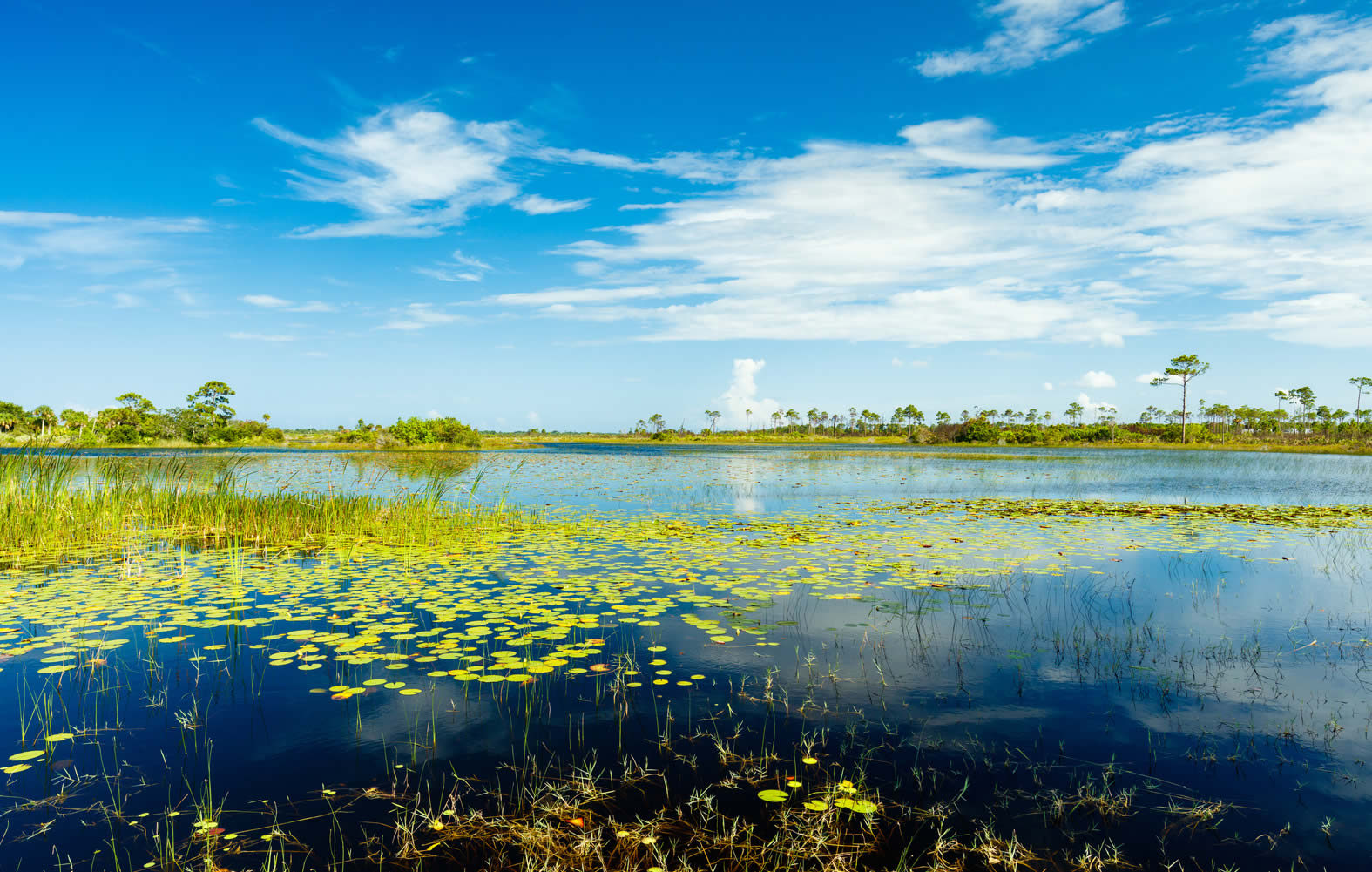 This park is very special, it protects many endangered species, for example the American crocodile, or the Florida panther.
A good part of the park is a huge swamp, with some sorts of tiny islands in the middle, where the ground is easier to walk on, and we travelled in between the islands mainly using little boats. Despite its swampiness, we had a lovely time in the park.
A ranger was always by our sides, because sometimes you could come across a few crocodiles during your tour. We did see a bunch of crocodiles while sailing but, lucky for us, they kept their distances.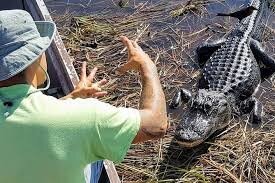 The weather was sunny, very heavy, and we had some rain a couple of times, which was kind of unpleasant, but it never lasted long.
Overall, it was a great advendture, one that allowed us to step out of our confort zone. I would definitely recommend it, especially since it wasn't so expensive, and it made us learn more about endangered species.
07 juin 2020
Hello everyone!
Back in France, I would like to talk to you about my beautiful experience at Sequoia National Park in California. The many activities proposed by the park are so interesting and impressive !
As its name suggests, this park is mainly focused on the forest that it contains. With gigantic sequoias, pines and firs, the park also possesses five of the tallest trees in the world and the largest tree on Earth !! The General Sherman (yes, it is its name) is 83 meters high and has a diameter of approximately 7 meters ! This tree is said to be more than 2000 years old!
Visiting this forest was for me a beautiful and very soothing moment. Being in front of these majestic trees is truly undescribable ! And that was just the beginning of the tour of the park.
The park also offers beautiful hiking trails with perfect viewpoints to take the best pictures. Another wonderful experience is to climb Moro Rock. The ascencion can be difficult but it's worth it. The view from the summit is absolutely breathtaking. You don't like being high up ? So visit Crystal Cave ! The cave shelters very beautiful rock formations and is very interesting.
But one thing I enjoyed most of all was the Dark Sky Festival. It is the largest night sky festival in Central California and there are so many things to do : tours, musical performances and of course... GAZE UP AT THE STARS !
Here are few pictures that I took with my family and friends :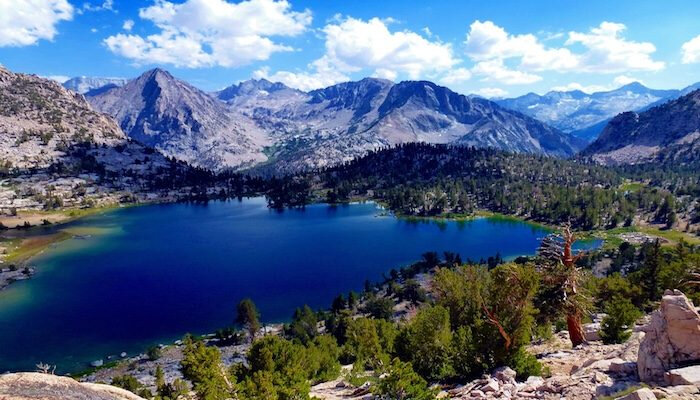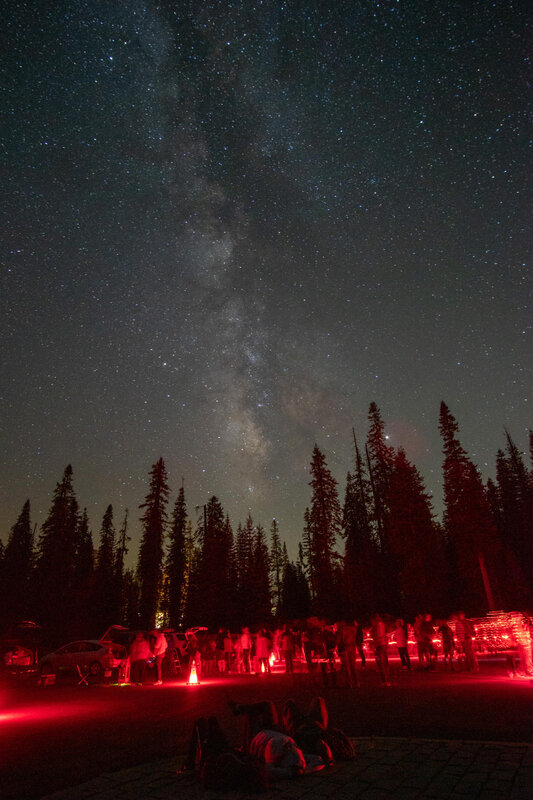 This park is so beautiful and means so much to me. Our national parks contain unsuspected riches, whether it's for the fauna and flora or for science and History. I realized that they must be protected so that everyone can enjoy them !
Julia.C
Hello guuyys !!
I just came back after my one-month trip to Glacier Park and I can't wait to relate you the incredible month I have lived there !
I had already told you that my dream was to go to a national park, and it came true when, one month ago, my boyfriend surprised me with two plane tickets, with « United States of America » written on them. I couldn't believe it !! This is how we ended up in Glacier Park.
You know how appealing it is for me to exert myself, so we did many different physical activities such as hiking, biking and cross-country skiing. It was amazing because we were discovering the countryside and its profuse landscapes at the same time.
Moreover, we lived an adventure when we went backcountry camping ! Being almost alone in the immense natural and wild countryside at night was very scary, but it was also stimulating. It was a big challenge for me !
During this night, I had the fright of my lifetime. Indeed, it was already dark when I heard a weird noise... So I woke him up and we listened again. The noise was getting louder, the beast was getting closer ! We were terrified. Then, I decided to open the tent, my flashlight in one hand, and a walking pole in the other ; ready to defend myself against the terrible beast, which actually was… an OWL !
I think my best memory of the trip is when we went on the river with the canoe. The view of the landscapes from the waterway was breathtaking ! We observed beautiful wild animals thanks to a pair of binoculars. Seeing them in their natural environment has made me change my mind on human ecology. I decided to act in my daily life to protect the nature and the environment.
So, guys, I recommend you to live this experience that has really changed my life. You can't imagine how many things it has brought me, it was sooo enriching.
If you have any questions, or if you want more details on something, don't hesitate to ask me, I would be pleased to further share my experience with you !
Here are a few pictures that we took :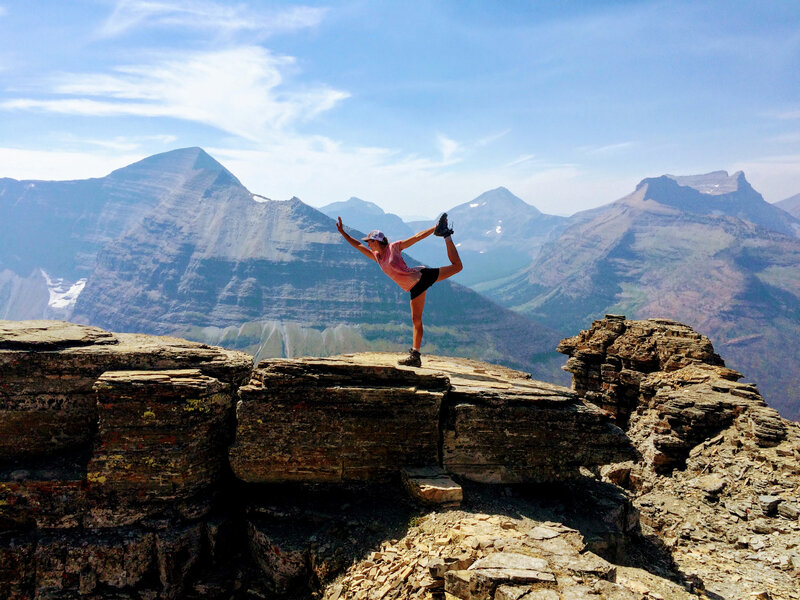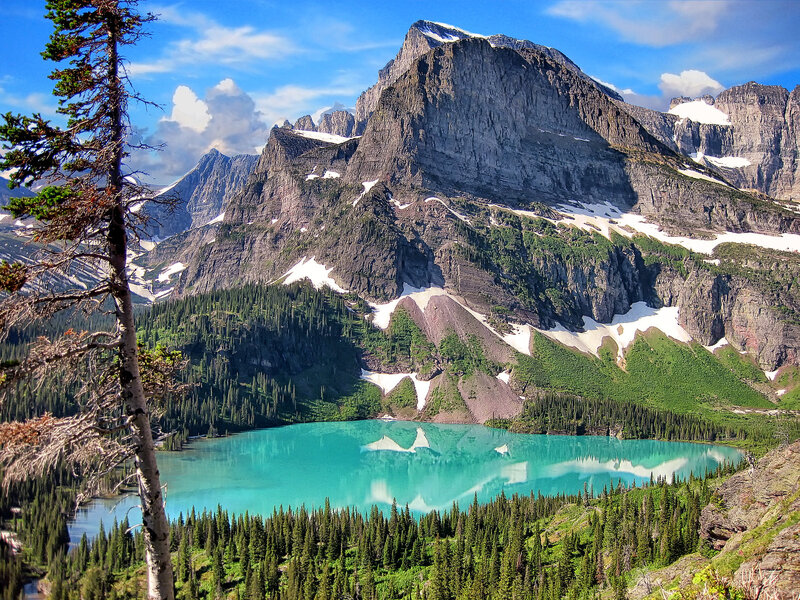 Louise C.
06 juin 2020
Hello my followers!
I'm back in France and I didn't post last month because I was in an American national park. As you know, I spent one month in the U.S.A in Yellowstone National Park which is situated in Wyoming and Montana. It permits me to be rejuvenated, and to reconnect with nature. In this article I will give you 5 reasons why you should visit this amazing park ! Let's go!
-The first reason is that this is a park which opened in 1872, so it's a park which hasgrown with time and which is authentic and really nice. I have the impression that I was in a place out of the time and it's really exotic.
-The second reason is that all the nature, the flora and the fauna are well protected and a part of the funds collected by Yellowstone National Park is used to maintain and preserve all this beautiful nature.
-The third reason, is that if you get in this park you restore the economy because the states of Wyoming and Montana are very affected by unemployment. You give a chance to live for many people who work in this park.
-The fourth reason is that the park is completely safe ! You can have a guide, or not if you're comfortable with the nature. You can do many activities, with your children, there areso many beautiful places to discover! You can camp, and it's an incredible experience.
-The last reason is that you will rediscover the beauty of our world; there are so many animals, lakes, mountains, geysers; waterfalls it's unbelievable!
I hope this article made you want to discover this amazing place! See you soon !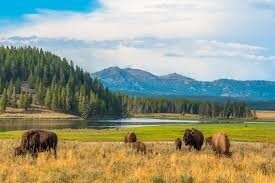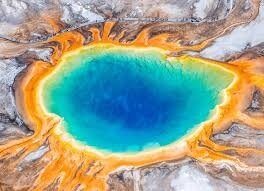 Clémence C